Anti-bullying
As a school, we have a strong anti-bullying ethos, and we want to ensure that all children are aware of what to do and who they can talk with if they ever have concerns regarding bullying.
Anti-bullying is part of our regular teaching we support this with a variety of visitors and workshops across the school year groups.
We welcome constructive feedback from parents, pupils, and staff that may help us to build more robust and reflective anti-bullying practices.
We have an anti-bullying policy which is available here. Please see the anti-bullying leaflet which is attached on this page.
What is bullying?
Bullying is 'Behaviour by an individual or a group, usually repeated over time that intentionally hurts another individual either physically or emotionally'.
Bullying can include: name-calling, taunting, mocking, making offensive comments, kicking, hitting, taking belongings, inappropriate text messaging and electronic messaging (including through web-sites, social networking sites and instant messenger), sending offensive or degrading images by phone or via the internet, producing offensive graffiti, gossiping, excluding people from groups and spreading hurtful and untruthful rumours. Not all unpleasantness between pupils is bullying, some can be regarded as random acts of unkindness such as refusing to talk to a person.
How do we educate the children about bullying?
At Hampton Hargate we are committed to a 'no tolerance' of bullying and want to help the children make good life choices through our curriculum.
Our curriculum supports the development of self-esteem, emotional resilience and the ability to empathise with others. It also provides opportunities for the children to learn and develop their skills to identify manage the and challenge incidents of bullying as well as providing opportunities for children to learn about bullying in relation to the wider context of diversity and inclusion.
The school adopts the Cambridgeshire Primary Scheme of Work for PSHE in which learning related to bullying, diversity, tolerance and difference is covered within the themes of Myself and My Relationships and Healthy and Safer Lifestyles.
Each year, we as a school take part in Anti-Bullying Week (held in the month of November). Anti-Bullying Week shines a spotlight on bullying and encourages everyone to take action against bullying. Over the course of Anti-Bullying Week, we hold school assemblies and each class completes a number of activities designed at educating the children about what bullying is and how to deal with its different forms effectively.
Peer Mediation
The purpose of peer mediation is to help children find appropriate ways to respond to problems with others, it is not about telling others what to do. Peer mediators do not "make decisions" but rather work towards a win-win resolution for both sides.
The peer mediators' role includes listening to disputes and discussing issues with the pupils involved with the aim of reaching a fair and friendly solution. Any situations that they are not confident to deal with or a trained to deal with such as fighting are referred to the adult lunchtime playground supervisors for further action.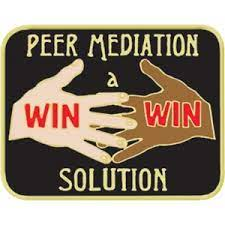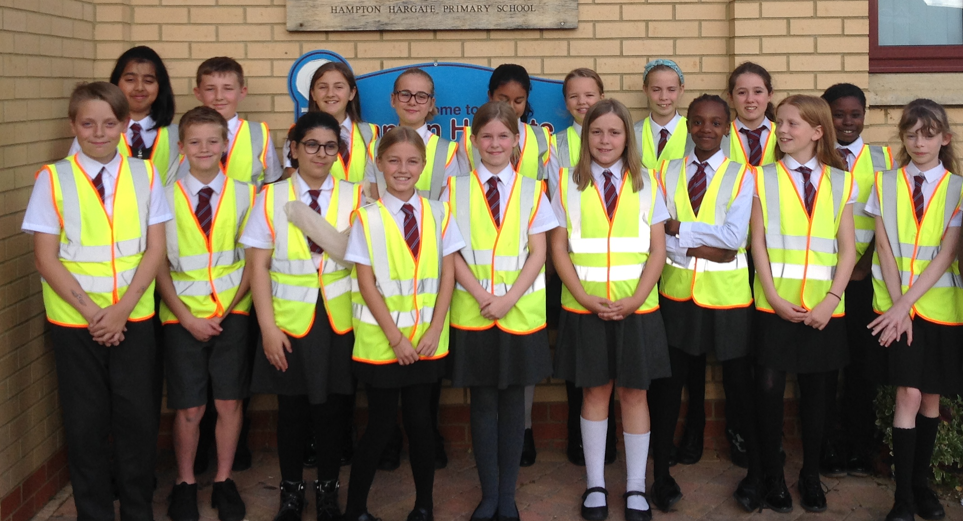 A number of children from Reception through to Year 6 have utilised the service and some of their comments are below:
"The mediators are kind and helpful. They helped me solve a problem between me and a friend." - Year 1 pupil
"They have helped me when my friend and I fell out. They were kind and my friend and I were friends again." - Year 2 pupil
"The mediators really listen and help us to work out our problems." - Year 4 pupi
Here are some examples of the work we do in school to support positive behaviour and address anti-bullying within our school.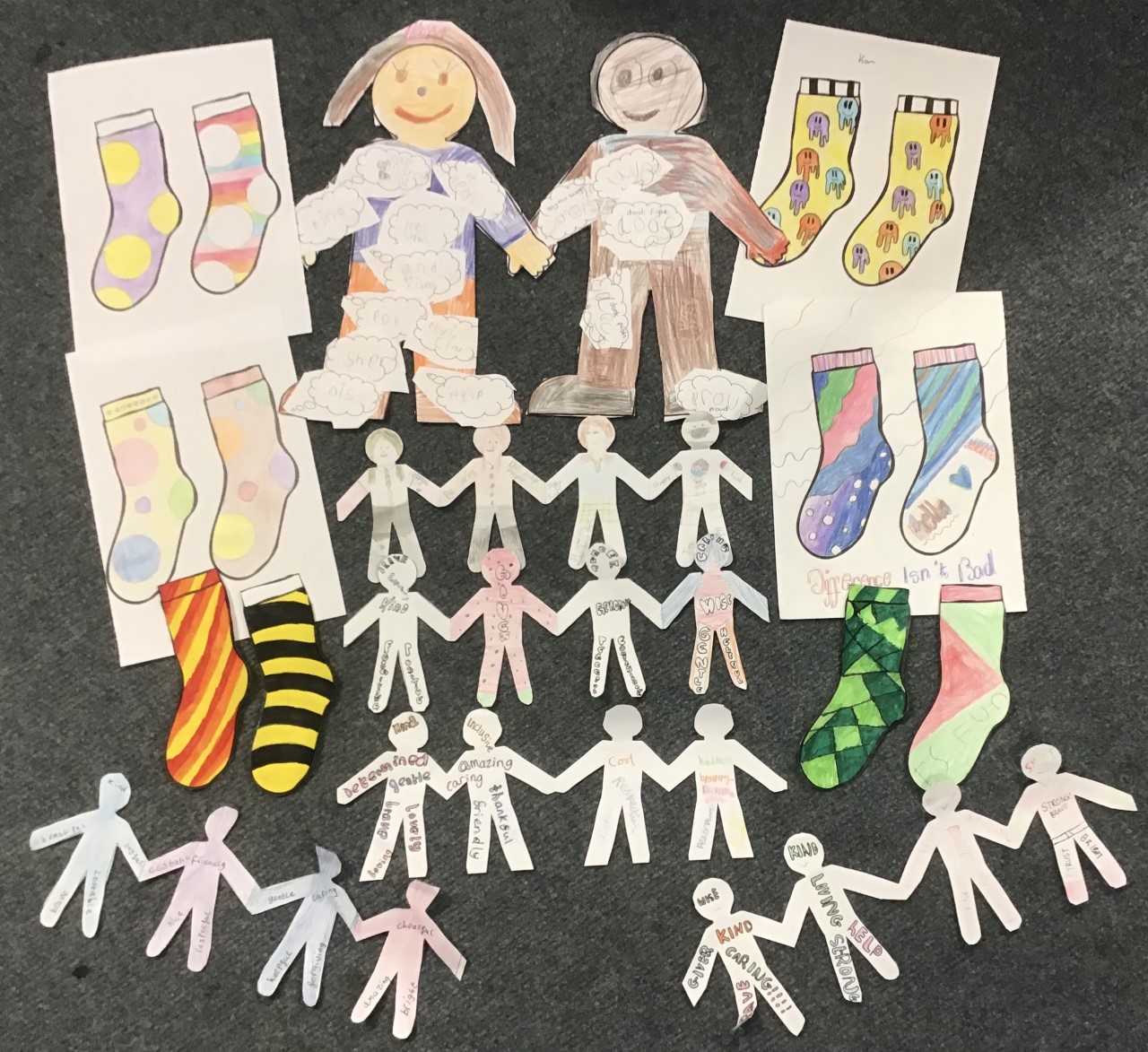 Odd Socks Day
'Odd Socks Day' 2021 focussed on celebrating how we are all different, what makes us unique and how to spread kindness. Our 'friendship chains' allowed children to talk and think about how we can prevent the friendship chain from breaking, how to support and care for each other, and how to be a good friend.