Mental Health & Wellbeing
Please scroll to the bottom of the page for documents to download.
World Mental Health Day: Talking to Young People about Mental Health - Ineqe Safeguarding Group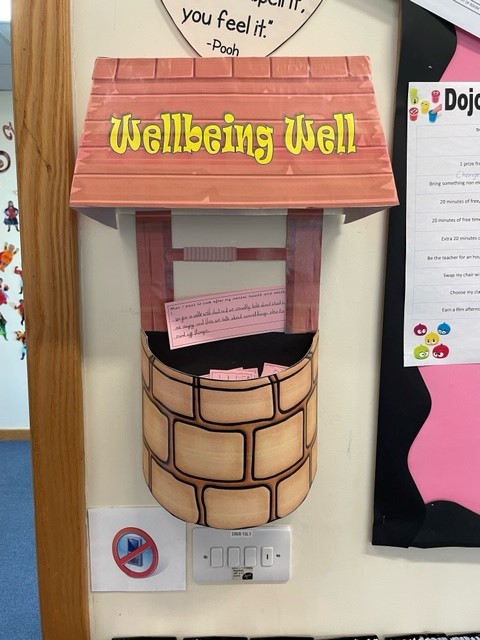 Click HERE for the letter sent out which has further links and info for parents.
See our own special Hampton Hargate video by clicking HERE !!
See our Healthy Schools page here
Please click HERE for a copy of our Mental Health and Wellbeing Policy.
Please click HERE for a copy of our Resilience Policy.


----------------------------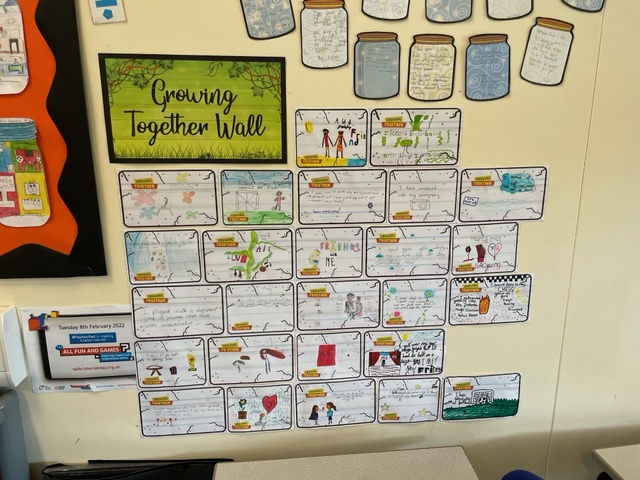 Mental Health Leads: Amanda Christophi & Emma Porter
Mental Health Team: Amanda Christophi (KS2 SENDCo), Emma Porter (EYFS & KS1 SENDCo), Rebecca Kelly (Healthy School Lead), Abi Cross (PSHE Lead), Jane Barrett (Family Support Worker), Di Gardiner (Nurture Support)
----------------------------
Emotion Coaching - introduction video
A 25 minute introduction to Emotion Coaching by Dr. Louise Gilbert one of the co-founders of Emotion Coaching UK.
https://www.youtube.com/watch?v=AjOL_dXPp9Q&t=3s
-----------------------------
Childline Toolbox
https://www.childline.org.uk/toolbox/
However you're feeling, it can be great to express yourself and do things you enjoy. And that's where we come in. Take your mind off things with games, advice from our videos or find new ways to handle your emotions. And all in your handy toolbox.
----------------------------
https://www.childline.org.uk/toolbox/calm-zone/
--------------------------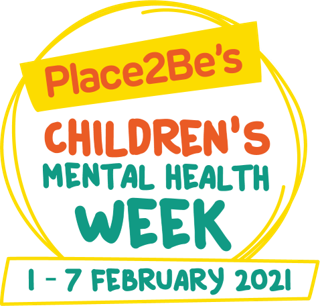 https://www.pinpoint-cambs.org.uk/pinpoint-events/

https://www.camhs-resources.co.uk/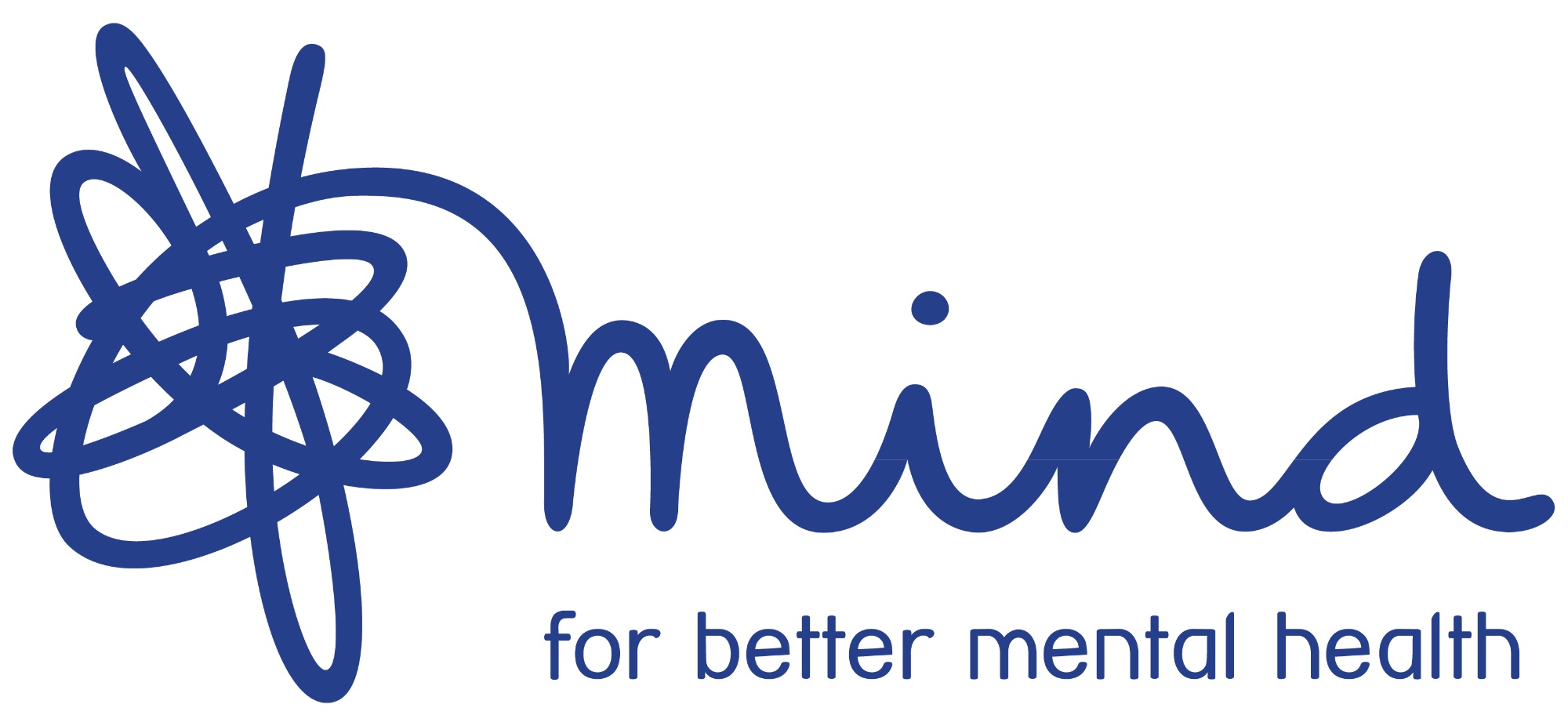 https://www.mind.org.uk/information-support/coronavirus/coronavirus-and-your-wellbeing/#collapse842d2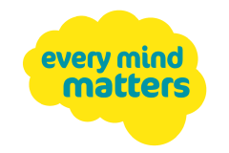 https://www.nhs.uk/oneyou/every-mind-matters/

https://www.nhs.uk/change4life
For Children and Young People
The Mix - for those under 25 years of age. Contact: 0808 808 4994 Chat functions available too. https://www.themix.org.uk/get-support
Young Minds
Textline: Text YM to 85258. https://www.youngminds.org.uk/young-person/find-help/
ChildLine 0800 11 11
One to One Counsellor Chat at childline.org.uk/get-support/1-2-1-counsellor-chat/
Parents and Families
NHS advice: https://www.nhs.uk/nhs-services/mental-health-services/where-to-get- urgent-help-for-mental-health/
National Suicide Prevention Helpline UK. Offers a supportive listening service (open 24/7) to anyone with thoughts of suicide. Contact: 0800 689 5652
Campaign Against Living Miserably (CALM). You can call the CALM on 0800 58 58 58 (5pm–midnight every day) if you are struggling and need to talk. Or if you prefer not to speak on the phone, you could try the CALM webchat service.
Papyrus HOPELINEUK. If you're under 35 and struggling with suicidal feelings, or concerned about a young person who might be struggling, you can call Papyrus HOPELINEUK on 0800 068 4141 (weekdays 10am-10pm, weekends 2pm-10pm and bank holidays 2pm–10pm), email pat@papyrus-uk.org or text 07786 209 697.
Nightline. If you're a student, you can look on the Nightline website to see if your university or college offers a night-time listening service. The phone operators are all students too.
Switchboard. If you identify as gay, lesbian, bisexual or transgender, you can call Switchboard on 0300 330 0630 (10am–10pm every day) email chris@switchboard.lgbt or use their webchat service. Phone operators all identify as LGBT+.
Mental Health Apps
Headspace (limited free content, then payable) Suitable for children. One of the most popular Apps. Features 10 free sessions.
Moodfit (free)
Elefriends (free) A great free app from Mind, the mental health charity. This app features a 'news feed' style interactive main page where you can comment, read, or share your own thoughts and feelings with other like-minded users. There is also a private message facility.
WhatsUp (free) Suitable for children - This APP is full of tools to enable you to manage anxiety and calm an anxious mind and body, as well as objective help and advice on subjects such as anger, depression, self-esteem and stress.
Smiling Mind (free) 'Check in with yourself' with this comprehensive app from Oz, which enables you to track your mood along with hundreds of targeted mindfulness practices for young and old alike.
Calm (limited free content, then paid) Suitable for children and pre-teens. A wide range of exercise and mindful options
Mindshift CBT Suitable for pre-teens and teens. Supports anxiety relief. Catch It (endorsed by the NHS). You can log your mood, check the mood and ultimately change the mood. There are options for depression, anxiety, anger, relaxation, confusion and happiness using CBT.
Relax Melodies Suitable for Children Relaxing sounds and music to support mindfulness.
Grief Support (ages from 11) This app has been created by leading bereavement charity Child Bereavement UK and the bereaved young people it works with. It is for 11- 25 year olds who have been bereaved of someone important to them. It can also be used by friends, teachers, parents and professionals who would like to know how to support bereaved young people.
Other links:
https://healthyschoolscp.org.uk/healthy-eating/food-smart-for-the-haf-programme/
https://family.gonoodle.com/activities/have-compassion
https://family.gonoodle.com/activities/manage-frustration
https://family.gonoodle.com/activities/be-kind-to-yourself
https://family.gonoodle.com/activities/own-your-power
https://family.gonoodle.com/activities/tune-in-to-your-world
https://family.gonoodle.com/activities/from-mindless-to-mindful
https://www.getset4pe.co.uk/ResourceBank/ResourceCategory/1021
https://www.nhs.uk/10-minute-shake-up/shake-ups
https://www.bbc.co.uk/teach/ks2-physical-education/zj2n92p
https://www.bbc.co.uk/teach/supermovers/pshe-collection/zng8vk7
https://www.youtube.com/playlist?list=PLMr-d2PLsO94OWHi5hjtV9oeZpKU_K3_C
https://www.youtube.com/JustDance
https://www.youtube.com/watch?v=W21KjnF3YME
https://www.youtube.com/channel/UCokO71NW3TgndaSNyHIqwtQ
https://www.thisgirlcan.co.uk/activities/disney-workouts/