SEND - Special Educational Needs & Disabilities
SEND Vision - click here
SEND Offer - click here
At Hampton Hargate Primary we believe in an inclusive environment. We believe that the child is at the centre of everything we do and our universal curriculum offer supports this vision: it is a broad, balanced and equitable offer, built around the core disciplines of English, mathematics, science, humanities, languages and religious education, alongside creative and active subjects including art, music, performing arts, food technology, computing and physical education. All children should be happy and enjoy themselves when they are in school. Each child's individual learning styles should be respected. All children should have high but attainable targets for them to enable them to achieve their full potential. Progress in attainment is important but we also recognise the importance of progression with social, emotional and mental wellbeing. We have excellent communication with parents and this is very important to us. Every child is given an appropriate level of support but at the same time is encouraged to become independent learners.
To enable children to achieve this, staff are given regular whole school and individual training to be able to meet the individual needs of the children within their class. We pride ourselves on early identification and intervention for SEND to ensure that progress and opportunities are maximised. We provide an accessible learning environment which is tailored to the individual needs of all pupils and develop children's independence and life skills. To ensure need is constantly met we regularly monitor the progress of children with SEND, using a child-centred approach. We also have a number of interventions which give groups of children extra help in the areas they need it; including handwriting groups, reading groups, numeracy groups, nurture groups, sensory circuits – we strive to support their mental health and wellbeing as well as their attainment.
In taking the learning of the whole child very seriously, there are is support specifically tailored to individuals; occupational therapy programmes, speech and language programmes, physiotherapy programmes. Children are given challenging but achievable targets which are suited to their own individual needs. Parents are invited in for regular meetings and there is an open door policy to both the class teacher and SENCos at other times. We work closely with external agencies and other professionals to develop our provision for children with SEND.
Please find below some links to websites that you may find useful:
ASD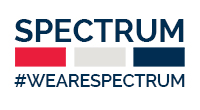 https://spectrum.org.uk/

https://fis.peterborough.gov.uk/kb5/peterborough/directory/service.page?id=6Xa9sXdwdhw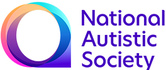 https://www.autism.org.uk/
Message from Family Voice:

"Supporting Your Neurodiverse Child", written by parents, for parents.

We have brought together the vast range of information available to parent carers and consolidated it into this easy-to-read and easy-to-find booklet.
There's information from trusted websites, recommended blogs and videos, and so much more! With funding support from our local health services, plus input from parent carers and forums, this booklet can answer all your questions.

Why not check it out on our website HERE

#Neurodiverse #SEND #ParentCarers #Forum

Kind regards.
Peterborough Targeted Support Team
ADHD

https://fis.peterborough.gov.uk/kb5/peterborough/directory/service.page?id=3hTuit1atDs&familychannel=8-6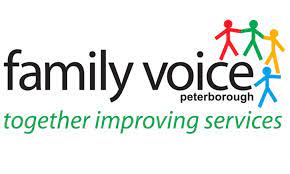 Family Voice website HERE

#Neurodiverse #SEND #ParentCarers #Forum
How to Support Self-Regulation Difficulties in Children - Foothills Academy
Resources Archive - ADHD Foundation : ADHD Foundation

SEN
https://fis.peterborough.gov.uk/kb5/peterborough/directory/localoffer.page?familychannel=8
https://www.littlemiraclescharity.org.uk/
https://councilfordisabledchildren.org.uk/
https://www.scope.org.uk/?gclid=CL_9rd_3odMCFUgq0wodWr4NwQ
https://www.specialneedsjungle.com/
https://www.sibs.org.uk/supporting-young-siblings/siblings-schools-project/sibling-wellbeing-attainment-school/
https://www.cpft.nhs.uk/occupational-therapy-children/
https://www.cpft.nhs.uk/speech-and-language-therapy-children
https://www.myfamilyourneeds.co.uk/publication/peterborough-send-guide/
Sleep
https://www.scope.org.uk/advice-and-support/help-disabled-child-sleep/
https://www.scope.org.uk/advice-and-support/sleep-podcast/
https://thesleepcharity.org.uk/information-support/children/
Hearing impairment
https://fis.peterborough.gov.uk/kb5/peterborough/directory/site.page?id=FCIJ06Wts68
Vision impairment
https://fis.peterborough.gov.uk/kb5/peterborough/directory/site.page?id=FCIJ06Wts68
Physical disability
https://fis.peterborough.gov.uk/kb5/peterborough/directory/site.page?id=FCIJ06Wts68
Dyslexia
https://www.bdadyslexia.org.uk/
https://dyslexiaaction.org.uk/
Spina Bifida
https://www.shinecharity.org.uk/spina-bifida/spina-bifida
Cystic Fibrosis
https://www.cysticfibrosis.org.uk/
Epilepsy
Diabetes
Brittle Bones
Cerebral Palsy